Author: James Organ | Posted On: 05 May 2023
Updates to this research are published monthly. View previous wave.
The latest wave of the SME Sentiment Tracker shows a significant improvement in financial
performance in April 2023, following a slow start to the year. The research shows that 28% of
SMEs generated more revenue than pre-pandemic levels, which is the highest percentage since the study began in April 2020.
Table 1: Revenue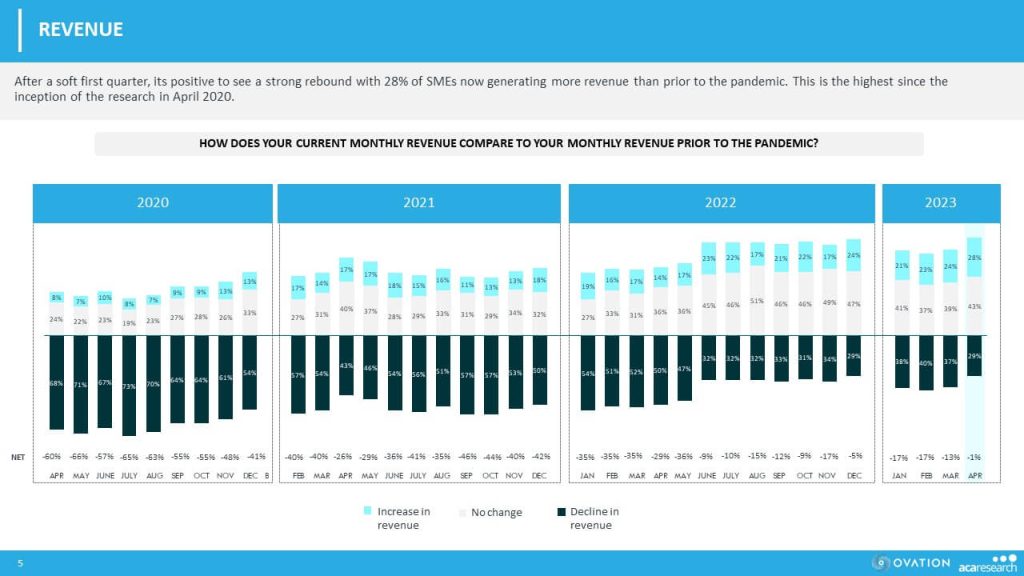 In addition, 59% of SMEs recorded a profit in March. As a result, the proportion of businesses expecting growth over the next 12 months rose to 36%, up from 30% a month earlier.
Table 2: Growth Expectations (Next 12 Months)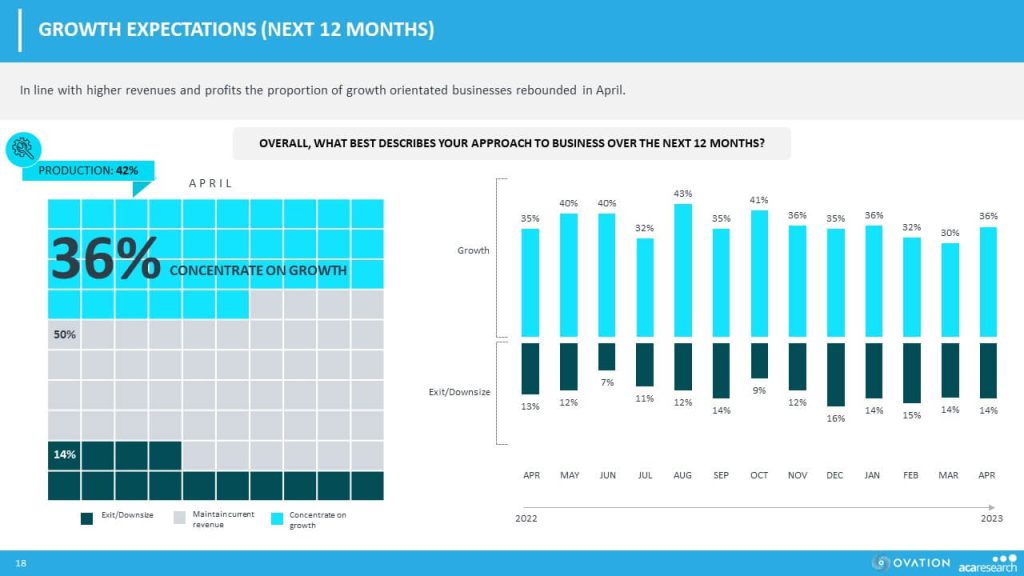 However, with the increase in revenue and profitability, there are also growing concerns about staff shortages and associated wage costs. Although these concerns are rising, more than 80% of SMEs remain most concerned about rising interest rates and energy costs.
Table 3: Business Concerns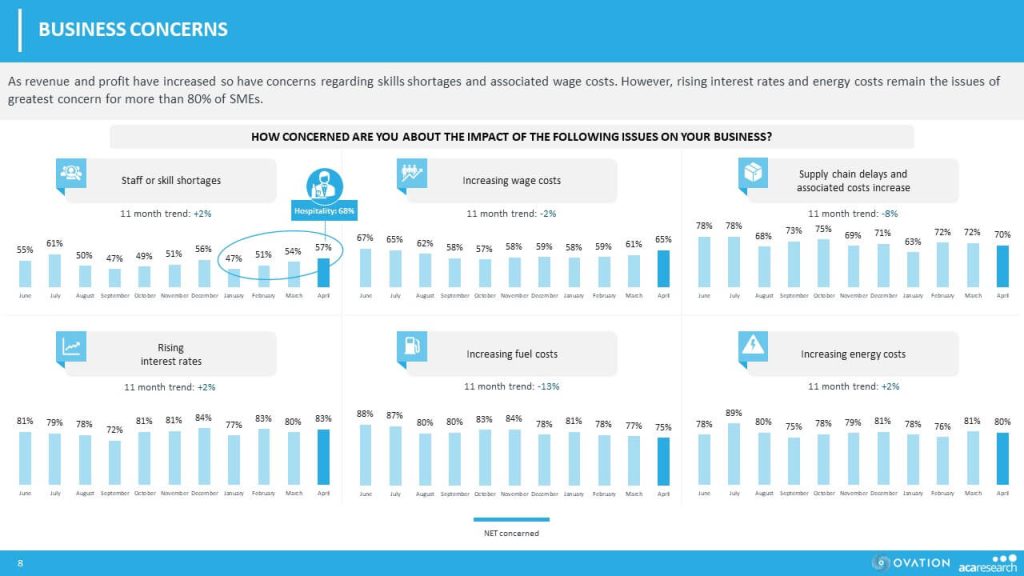 Furthermore, 69% of SMEs are passing on higher input costs to customers, indicating that businesses are finding it increasingly challenging to maintain their profitability.
Table 4: Cost Recovery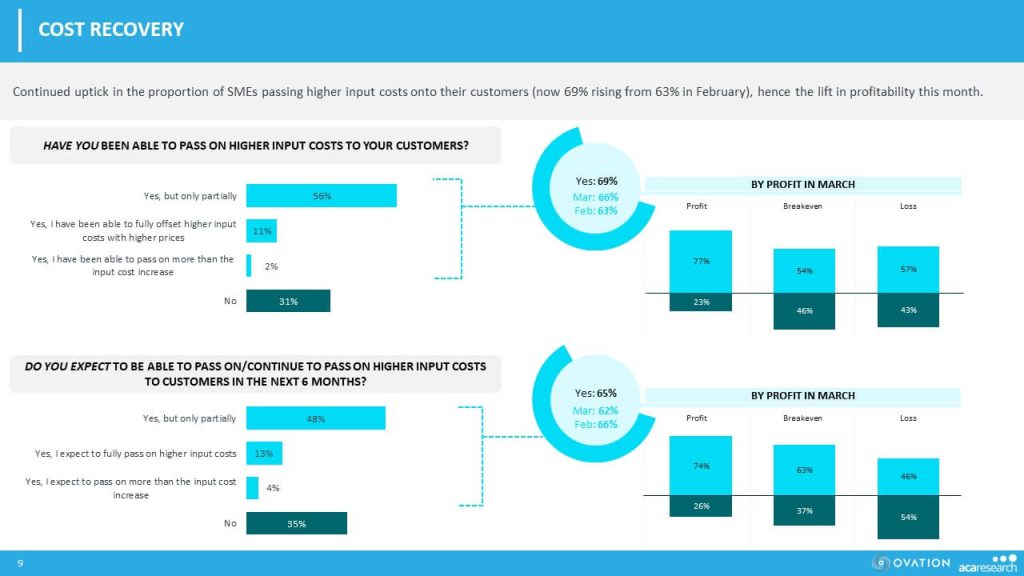 Recruitment activity dropped in the sector, reflecting the uncertain economic environment. Only 21% of SMEs were actively recruiting, down from 26% in the previous month.
Table 5: Recruitment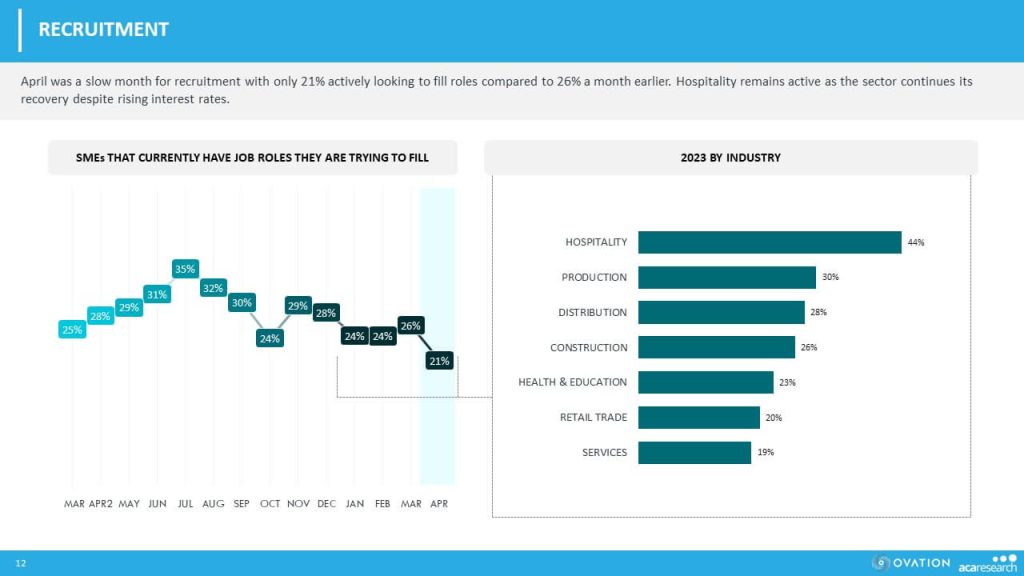 Recruitment difficulties have also rebounded after trending lower since January, with 71% of those experiencing difficulties reporting a lack of skilled candidates and 53% facing rising wage demands.
Table 6: Recruitment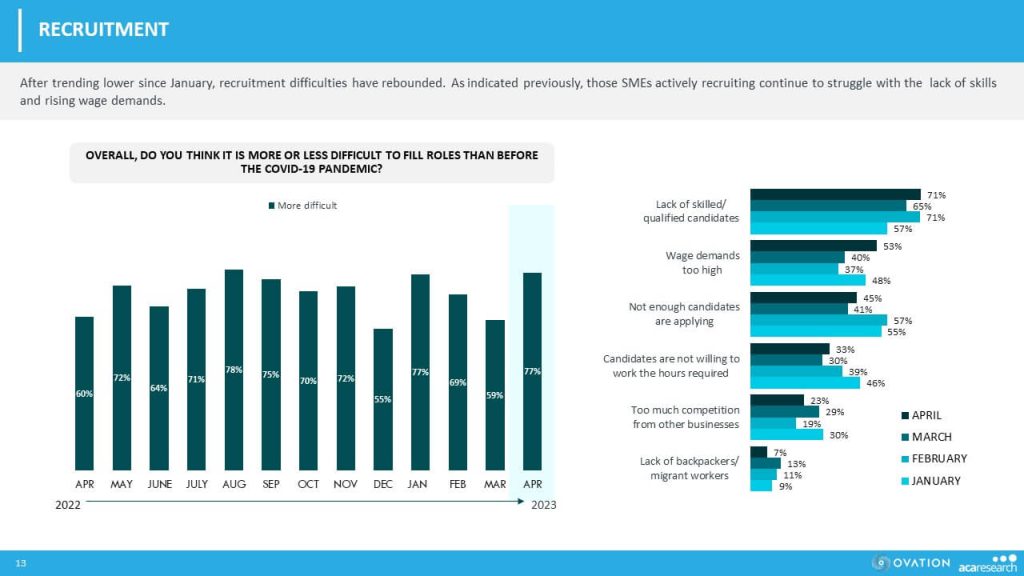 While sentiment towards the domestic economy improved in April as interest rate hikes were paused, sentiment towards global economic conditions remains low as inflation and geopolitical tensions continue.
Table 7: Expectations Regarding Economic Conditions (Next 3 Months)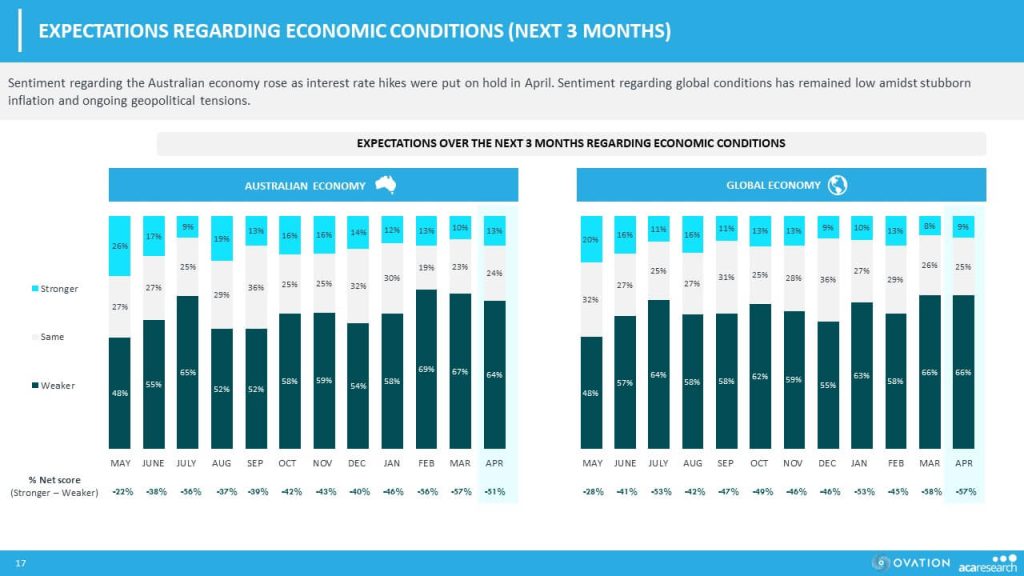 In summary, it is very positive to report a stronger financial performance from SMEs in April despite the ongoing cost challenges. Clearly many businesses are doing more with less as recruitment activity is put on hold while the cat and mouse game continues with interest rates and the impact this has on consumer spending.
Please click on this link to access the full report including subgroup analysis by industry sector, size of business and State. Fifth Quadrant and Ovation Research will publish monthly updates of this research.