Author: James Organ | Posted On: 04 Apr 2023
Updates to this research are published monthly. View previous wave.
The latest wave of the SME Sentiment Tracker shows that despite significant challenges, all key performance indicators ticked upwards in March. One quarter (24%) of SMEs are generating higher revenues than before the pandemic, and nearly half (48%) are operating at a profit compared to 43% a month earlier.
Table 1: Profit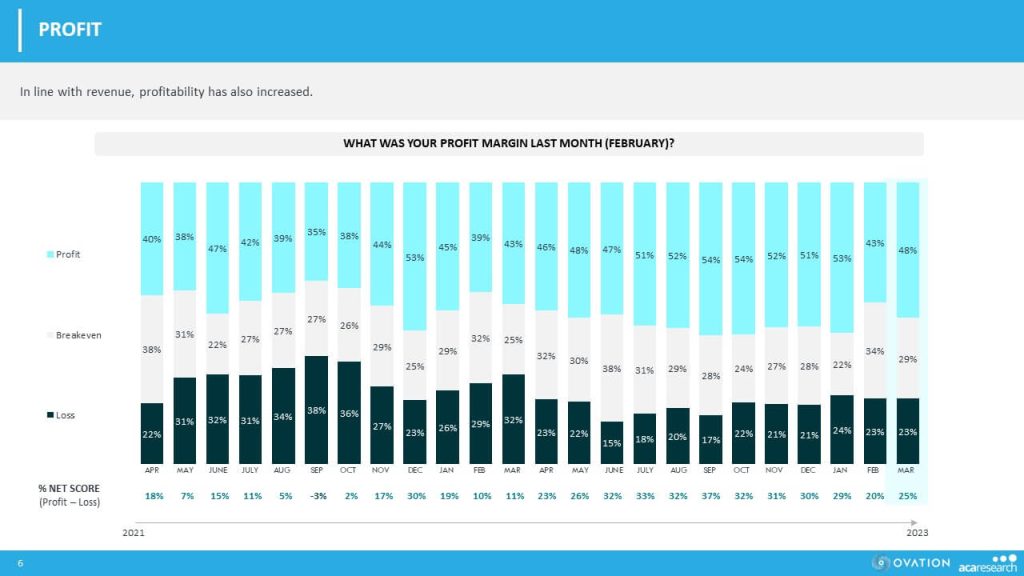 However, sentiment regarding the Australian economy remains delicate with 67% of SMEs expecting weaker conditions over the next 3 months and 66% expecting softer global conditions. It is also concerning that one third (34%) of SMEs do not think they are well positioned to withstand the impact of a recession over the next 12 months and only 30% are focusing on growth compared to 41% reported in October last year.
Table 2: Growth Expectations (Next 12 Months)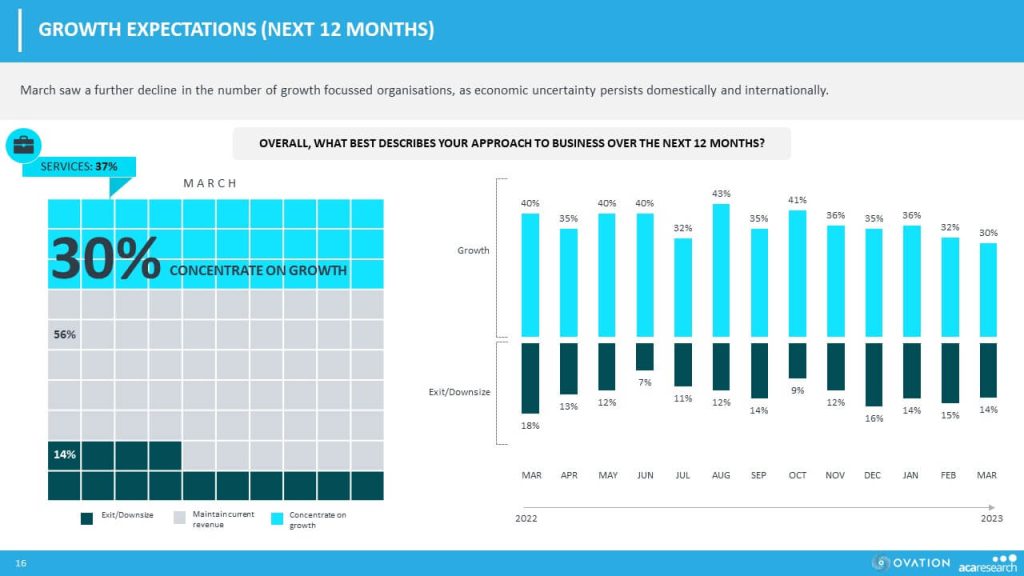 While rising interest rates remain a key concern for 80% of SMEs, increasing energy (81%) and wage cost (61%) concerns have spiked over the past month. Importantly, two-thirds (66%) of SMEs have been able to pass some of these higher input costs onto customers, but looking forward less SMEs (62%) expect this to continue if they wish to remain competitive in a weak economy.
Table 3: Cost Recovery
On a positive note, capital investment intentions have also rebounded as we move into the final quarter of the financial year. Intentions to invest have increased across the board, but specifically in technology, machinery and plant.
Table 4: Capital Expenditure (Next 3 Months)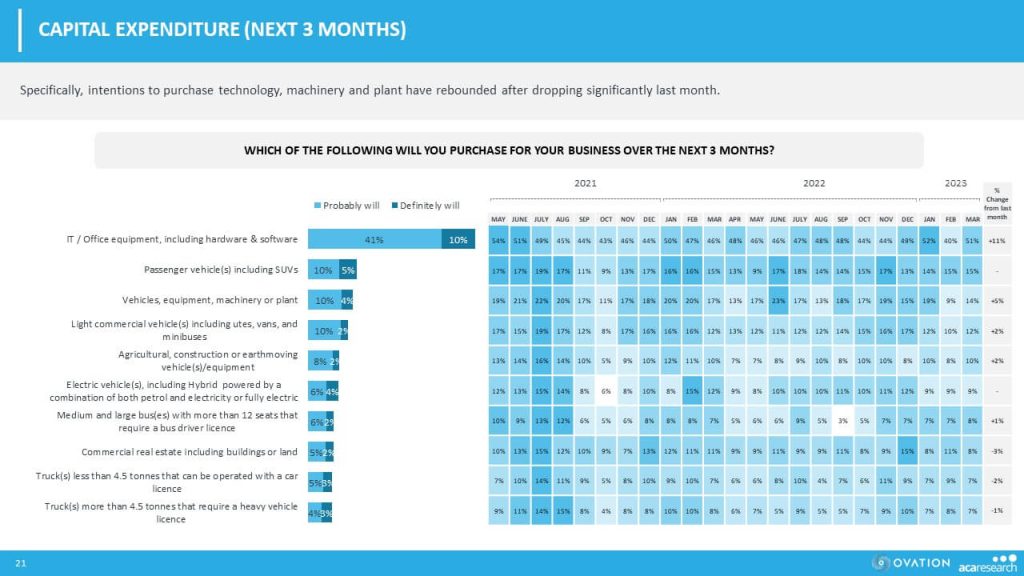 Interestingly, 56% of SME decision makers support the federal Labor government's decision to apply a tax rate of 30% to superannuation earnings on balances above $3 million, with hospitality and distribution sectors most likely to support the change.
Table 5: Government Policy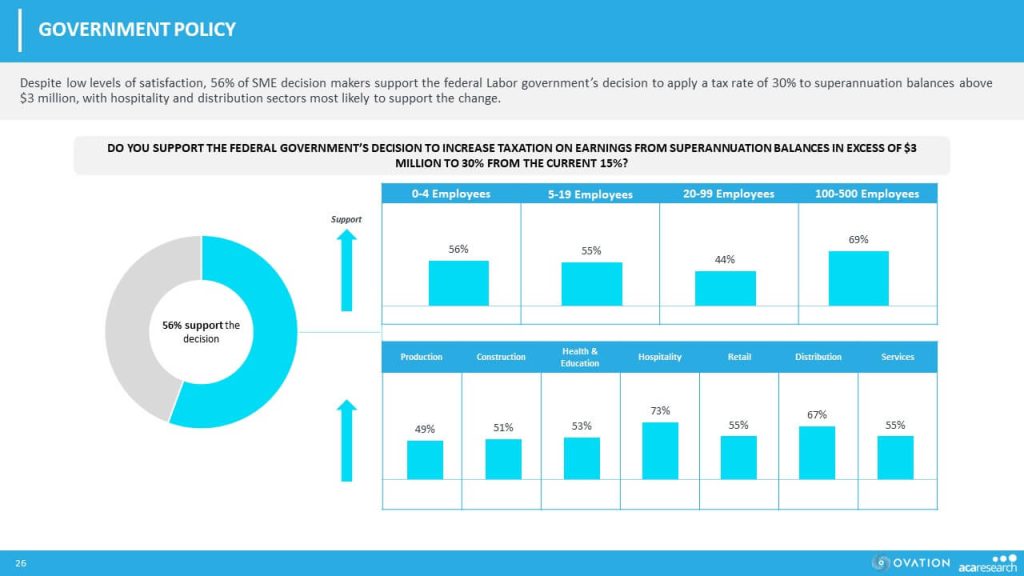 In summary, SMEs remained resilient in March, but despite stronger revenue and profitability figures, rising input costs such as wages and energy remain significant concerns. While short term revenue expectations remain steady, sentiment about economic conditions continues to fall, and hence the fears of a recession are real amongst the SME community.
Please click on this link to access the full report including subgroup analysis by industry sector, size of business and State. Fifth Quadrant and Ovation Research will publish monthly updates of this research.