Author: James Organ | Posted On: 10 Aug 2023
Updates to this research are published monthly. View previous wave.
The latest wave of the SME Sentiment Tracker offers a snapshot of persistent challenges and a glimmer of hope. The downward trajectory of year-on-year revenues remains concerning, with a significant 37% reporting diminished revenues compared to this time last year. Profitability also continues its downward trend, with only 40% of SMEs reporting a profit last month.
Table 1: profit margins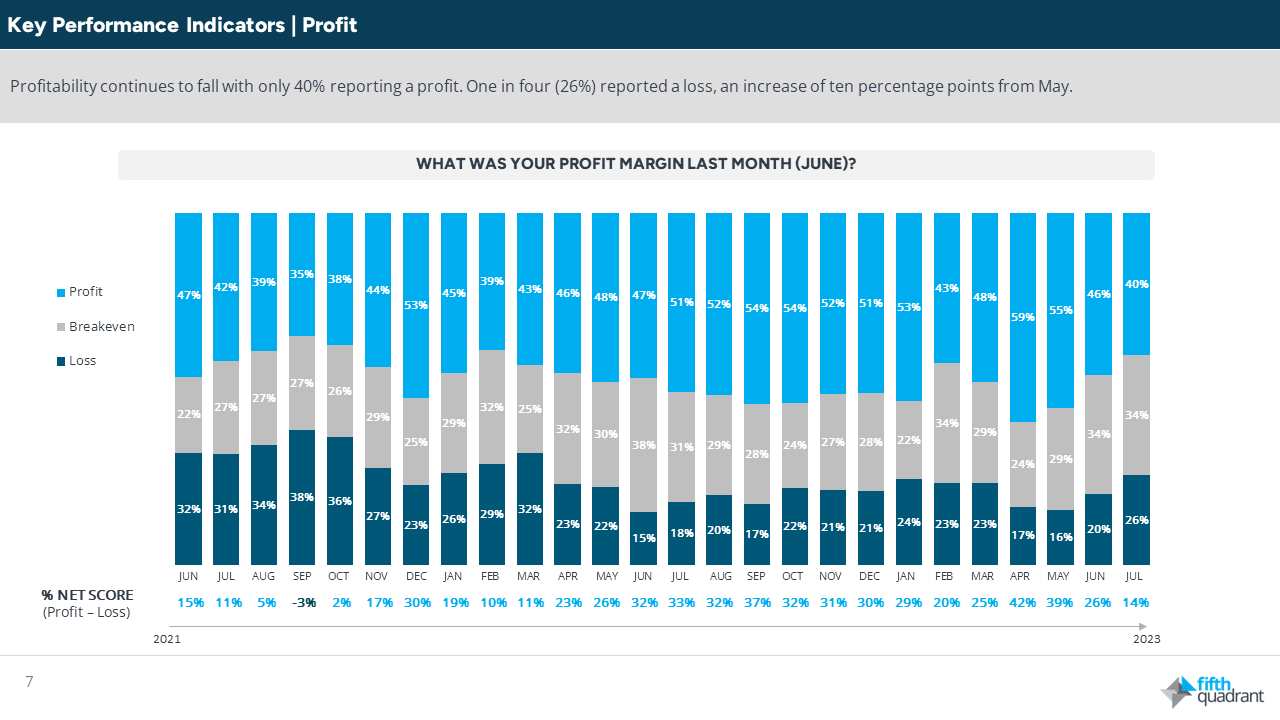 However, it is encouraging to report that business concerns have gradually receded across various fronts. The gradual easing of inflationary pressures coupled with a steady cash rate in July and August offers SMEs a glimmer of respite. Notably, concern about rising interest rates has fallen from 87% in June to 81% in July.
Table 2: business concerns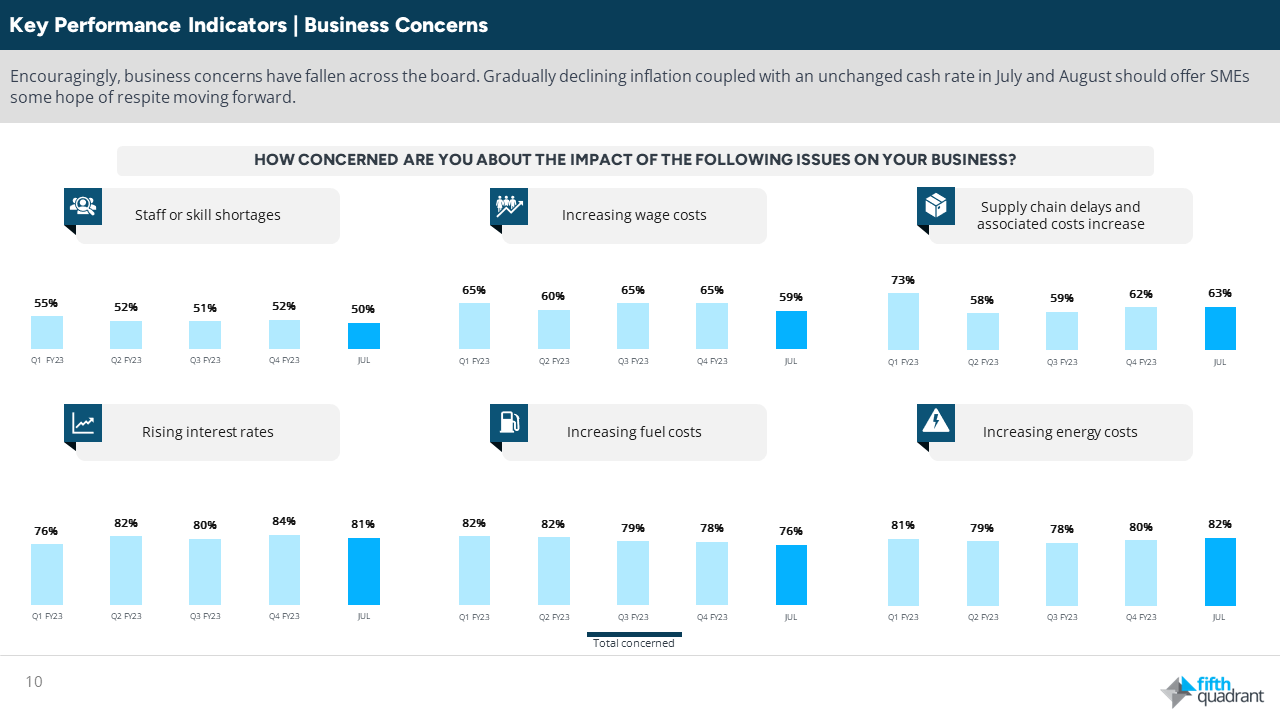 Recruitment activity remains stagnant; so too the number of growth-oriented businesses. It is notable that two-thirds (65%) of SMEs feel well poised to weather the potential impact of an impending recession over the next 12 months. However, a concerning 48% of those with 20-99 employees express unease about their ability to withstand a recession.
Table 3: recession readiness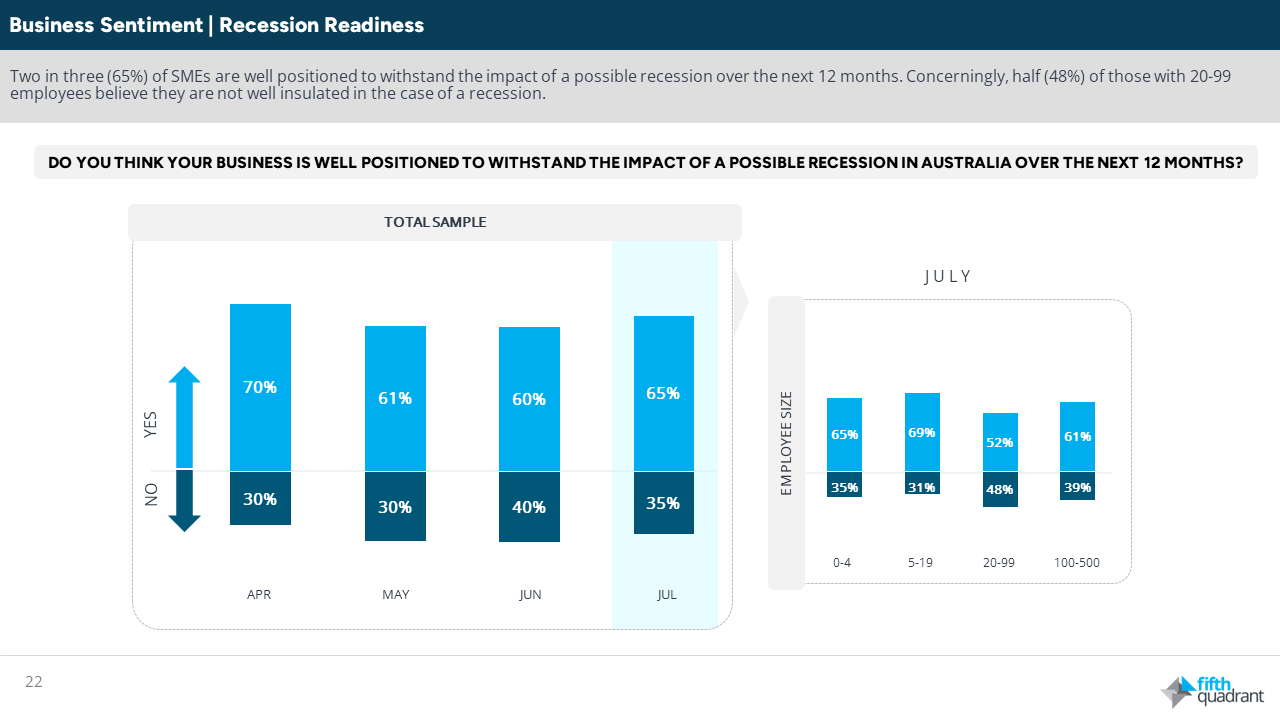 Sentiment towards the Australian economy saw a slight uptick in July, yet remains low overall. Business confidence and short-term revenue expectations continue to trend downwards, with 20% foreseeing a decline in revenues over the next month.
Table 4: revenue expectations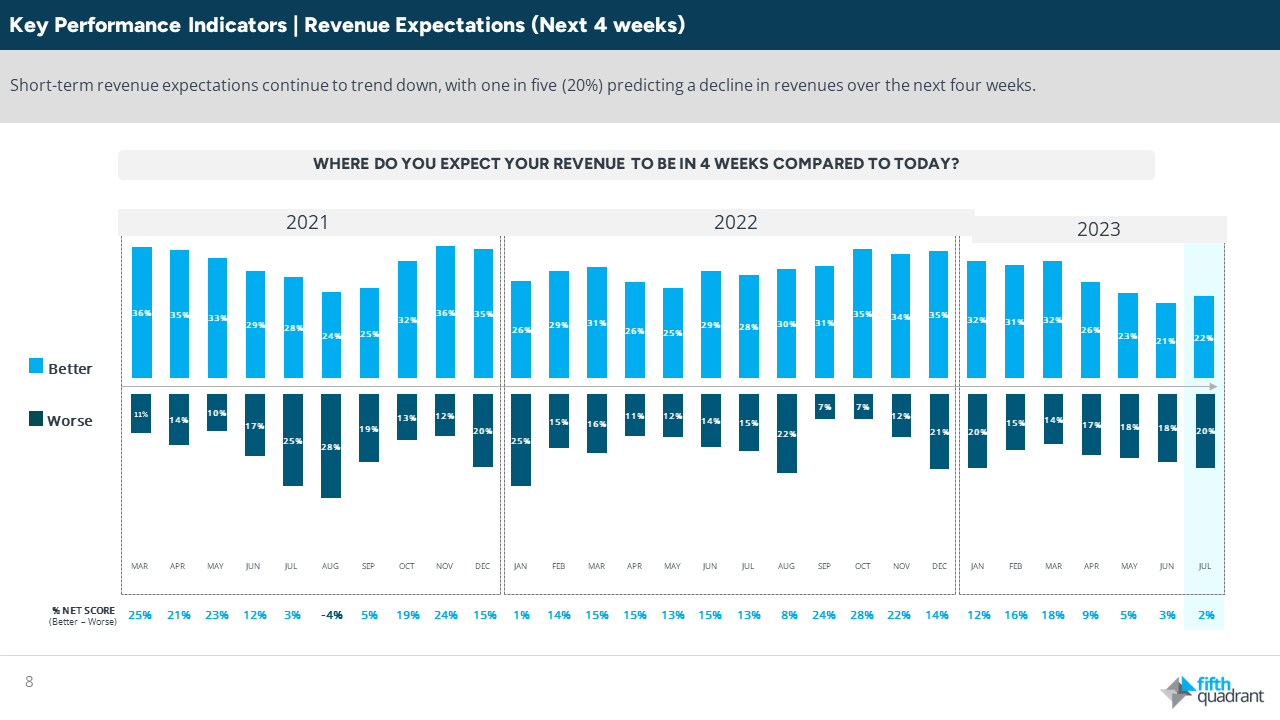 Satisfaction with the federal Labor government's ability to support business needs remains modest at 29%. Despite this, 74% of SMEs stand in support of the recent 5.75% increase to the minimum wage amidst Australia's ongoing cost of living crisis.
Table 5: minimum wage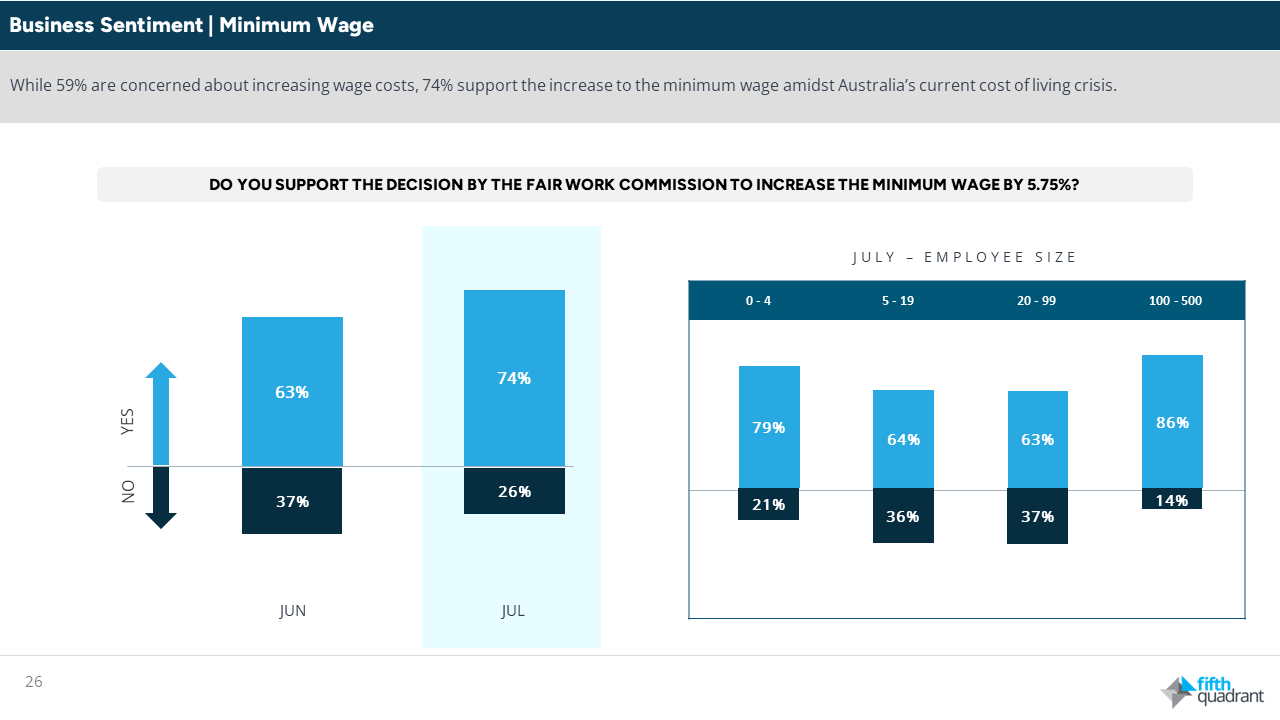 In summary, this month's data underscores the challenging environment SMEs continue to navigate, with declining revenues and profitability continuing to cast shadows on growth prospects. The RBA's decision to leave interest rates unchanged in August will be welcomed by SMEs. Easing labour market conditions and a continual forecasted decline in CPI inflation should buoy confidence moving forward. However, the current period of below-trend growth remains persistent.
Please click on this link to access the full report including subgroup analysis by industry sector, size of business and State. Fifth Quadrant and Ovation Research will publish monthly updates of this research.