Author: Charlie Ellis | Posted On: 16 Nov 2023
In this blog, we continue our exploration of Australia's transition towards a cashless society. Following on from our previous post, this piece unpacks the human element, using data from the Fifth Quadrant consumer tracker to explore how everyday Australians feel about this change.
What Role Does Cash Play Today?
We have to start this discussion with the role that cash plays today, which presents an interesting dichotomy – nearly 2 thirds of Aussies believe businesses should have to accept cash, but only 1 in 3 prefer it over other payment methods. While humans are frequently somewhat irrational, why do we want businesses to accept cash when we don't want to use it?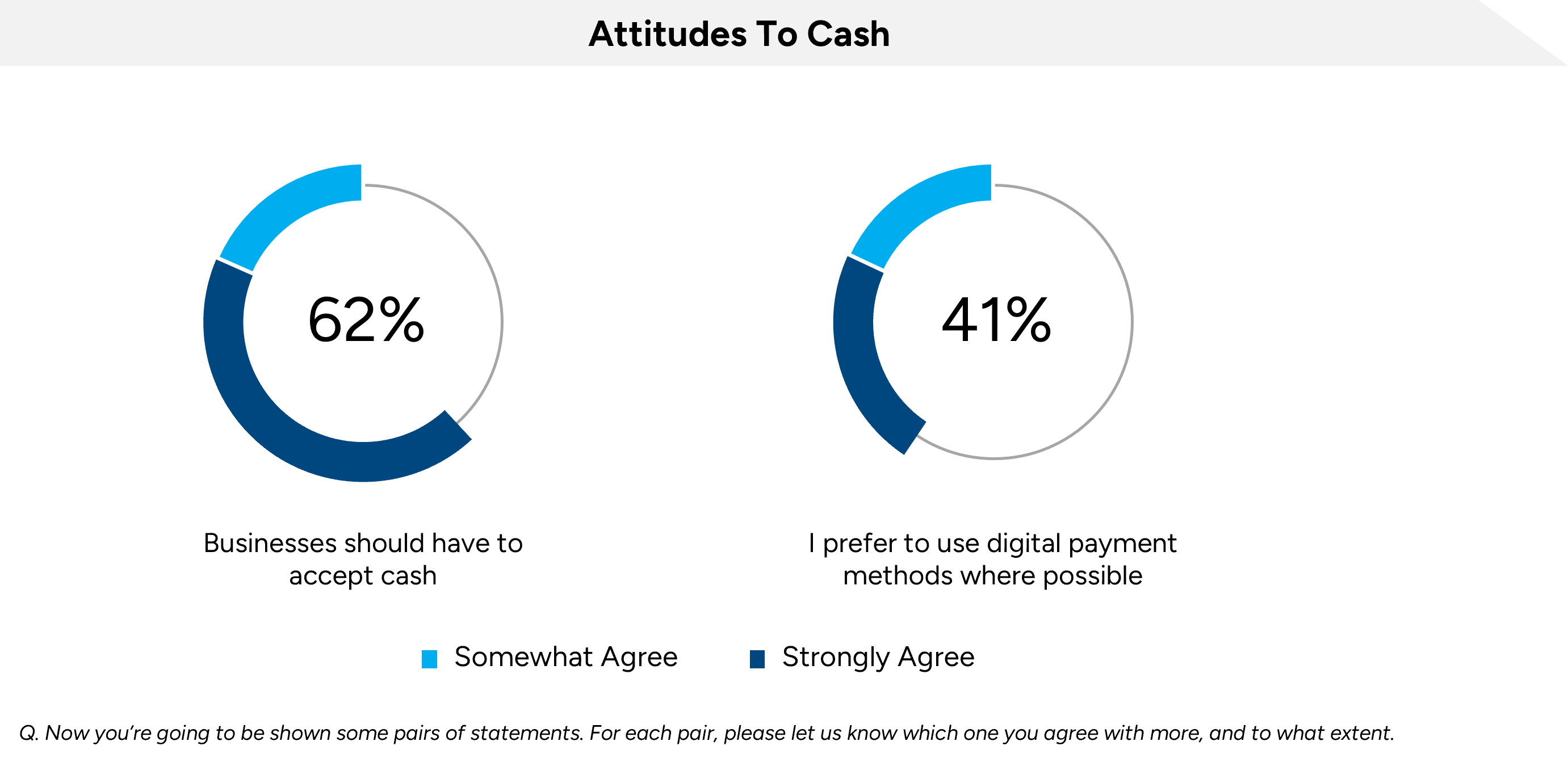 Digging into the data, this is clearly driven by 'what if…' Almost three in four Australians carry cash in case of emergencies, so it's not that they don't trust digital payments. Instead it seems that they're still caught in a world where ready access to cash is needed just in case of a phone dying on a night out, network failures or losing a bank card. While fieldwork ran prior to the recent Optus outage, we'd expect the experience that many Australians faced on that day to further strengthen this sentiment.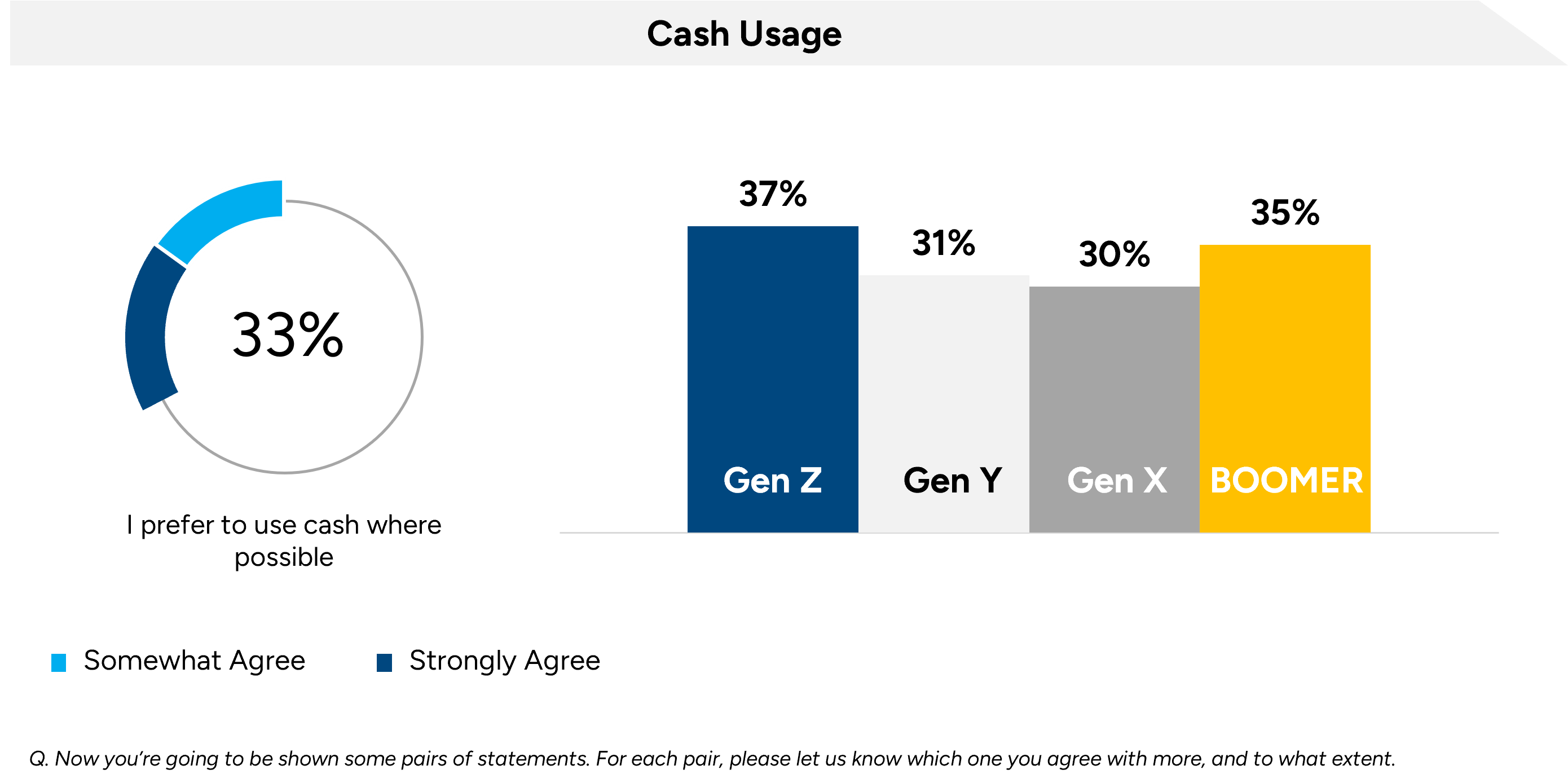 What's Holding Us Back?
This is evident in the concerns that Australians have about the idea of going cashless, with three of the top five issues acting as triggers for emergencies (either relating to technological failure or financial fraud). It's also important to note though that merchant behaviour is likely not helping the transition, with many consumers concerned that they would face additional fees or surcharges without access to an alternative means of payment.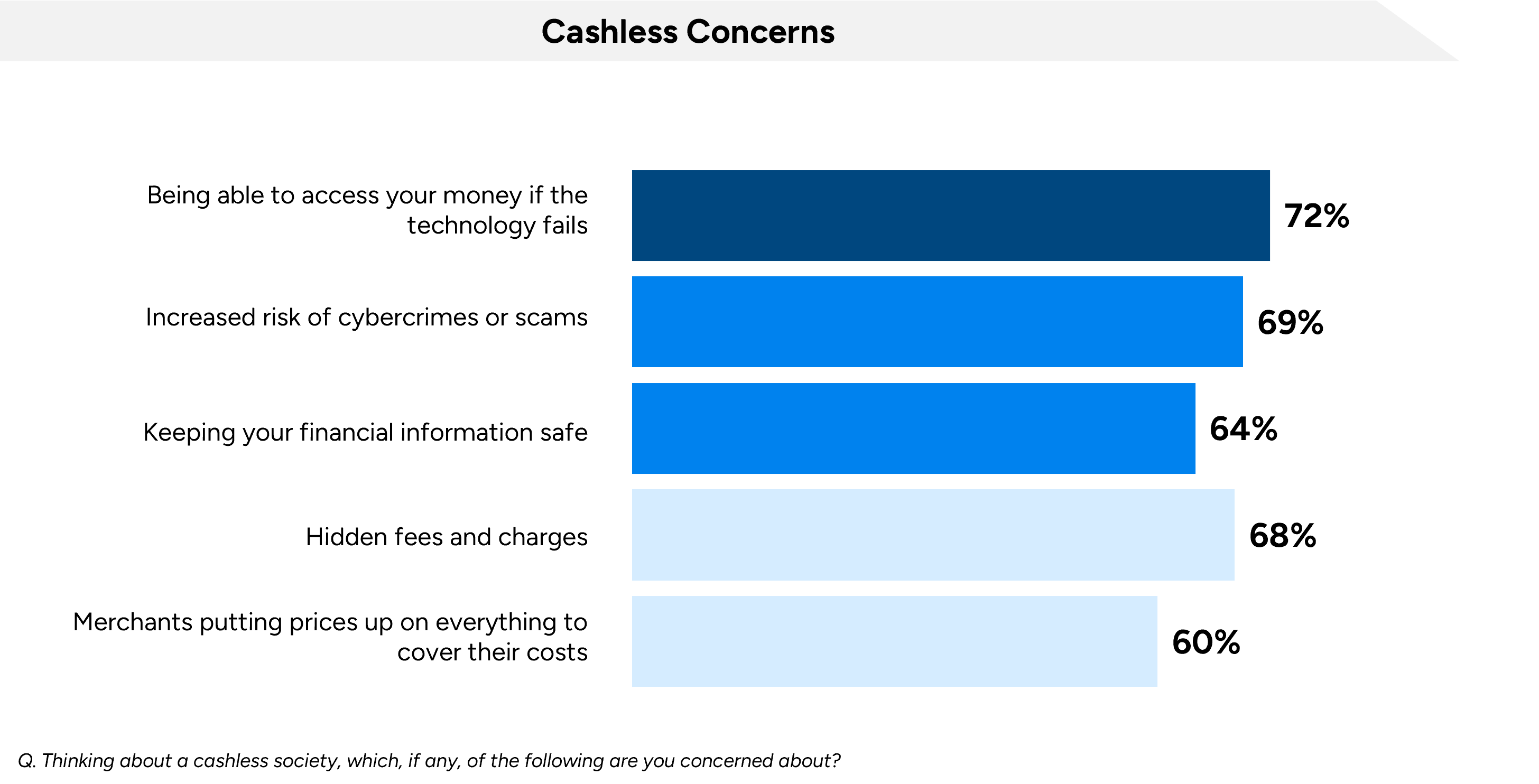 Is Cashless The Future?
Given these deep-seated concerns, we have to say the short-term outlook for cashless is mixed. While there is no question that digital payment methods cannot be solely relied upon right now, more than a third of Australians agree that the country will go cashless within the next decade, just under a third would like to see the government actively discussing how to make the transition, and almost two in five believe they will be able to comfortably make the change when it does.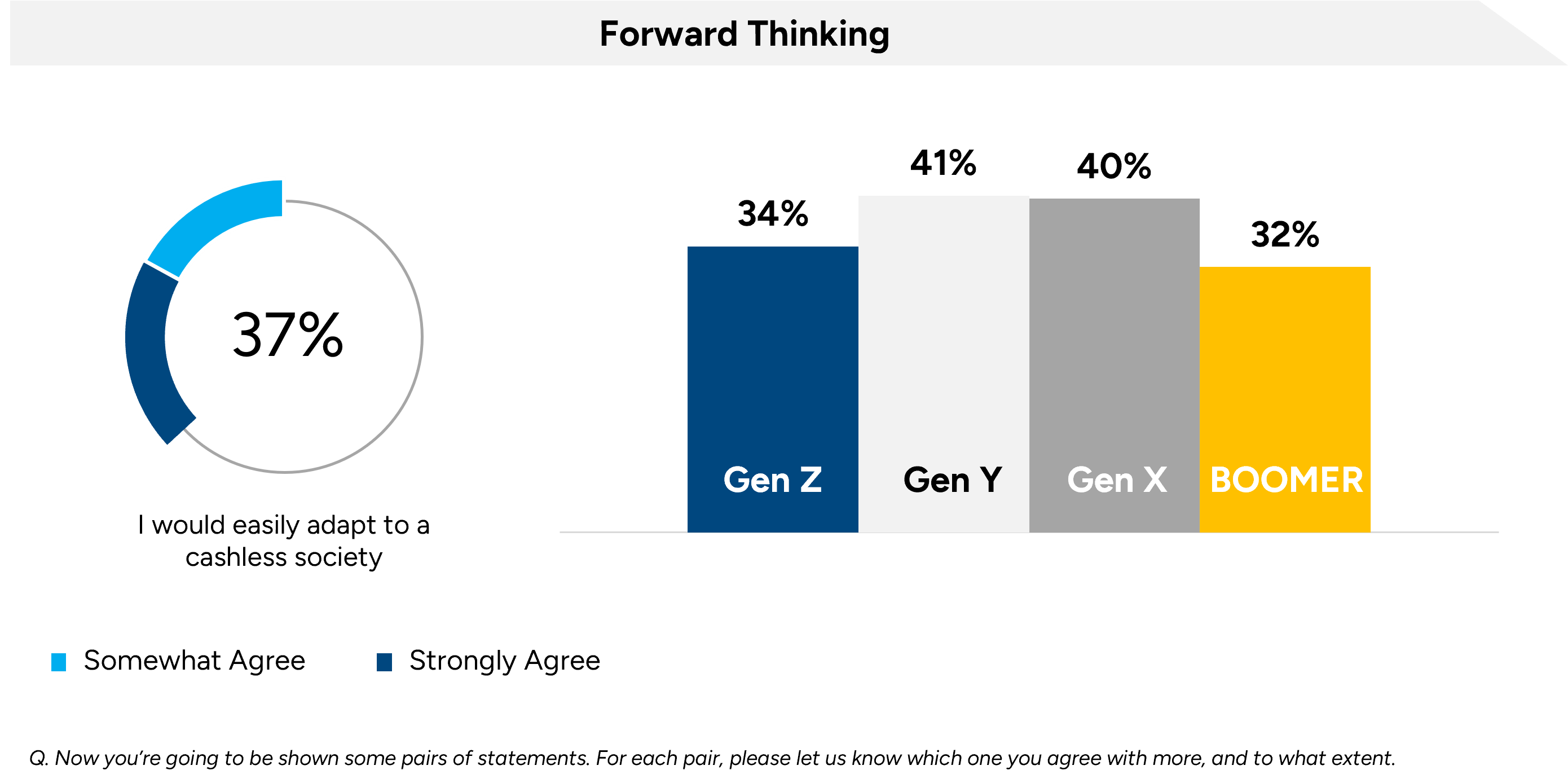 Where To From Here?
While the community may not yet be ready for the transition, they do recognise that technology will continue to evolve and that it's a conversation worth having. Regardless of how the process works from here, there will clearly also be a need for significant education that can give consumers confidence in the reliability and security of the technology, and allay concerns about the potential financial impact in terms of fees and charges.
If you've enjoyed this piece, stay tuned for the third article in this series, in which we dig deeper into merchant sentiment to understand how they feel about this significant step forward.
Want to stay up to date with our latest content? Signup to our monthly newsletter below.
Fifth Quadrant surveys 1,000 Australians every month as part of our ongoing Consumer Insights Study.
Contact us if you are interested in finding out more, or have questions you'd like answered.