Author: James Organ | Posted On: 06 Oct 2023
Updates to this research are published monthly. View previous wave.
The latest wave of the Fifth Quadrant SME Sentiment Tracker provides cause for optimism, with YoY revenues rebounding from an annual low in August. Over half (53%) reported a profit during the previous month, an encouraging improvement from a low of 40% in July.
table 1: profit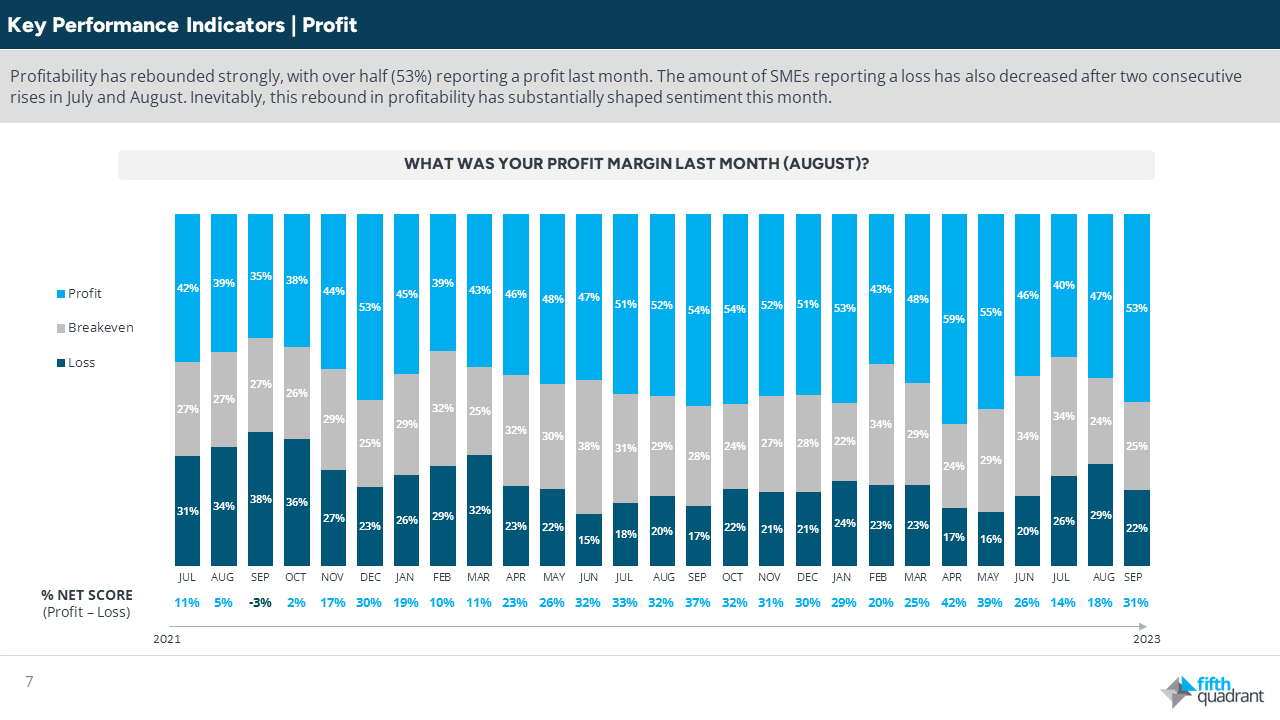 Encouragingly, concern surrounding higher interest rates fell from 87% in Q4 FY23 to 79% in Q1 FY24. Accordingly, the demand for additional finance has increased to 16%, the highest level of demand for finance since July 2022.
Table 2: finance needs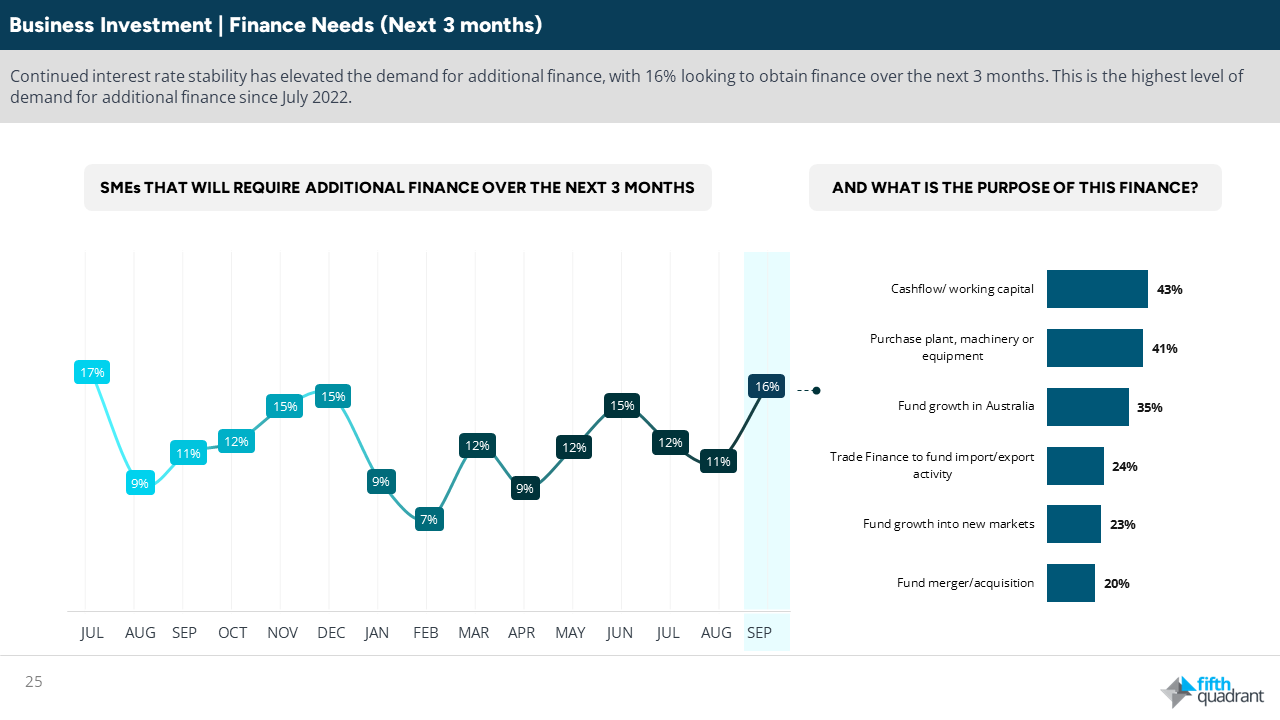 Loan stress has also subsided in line with this increased demand for finance. Only 6% of SMEs foresee difficulty in meeting their loan repayments, which is the lowest amount this year.
Table 3: loan stress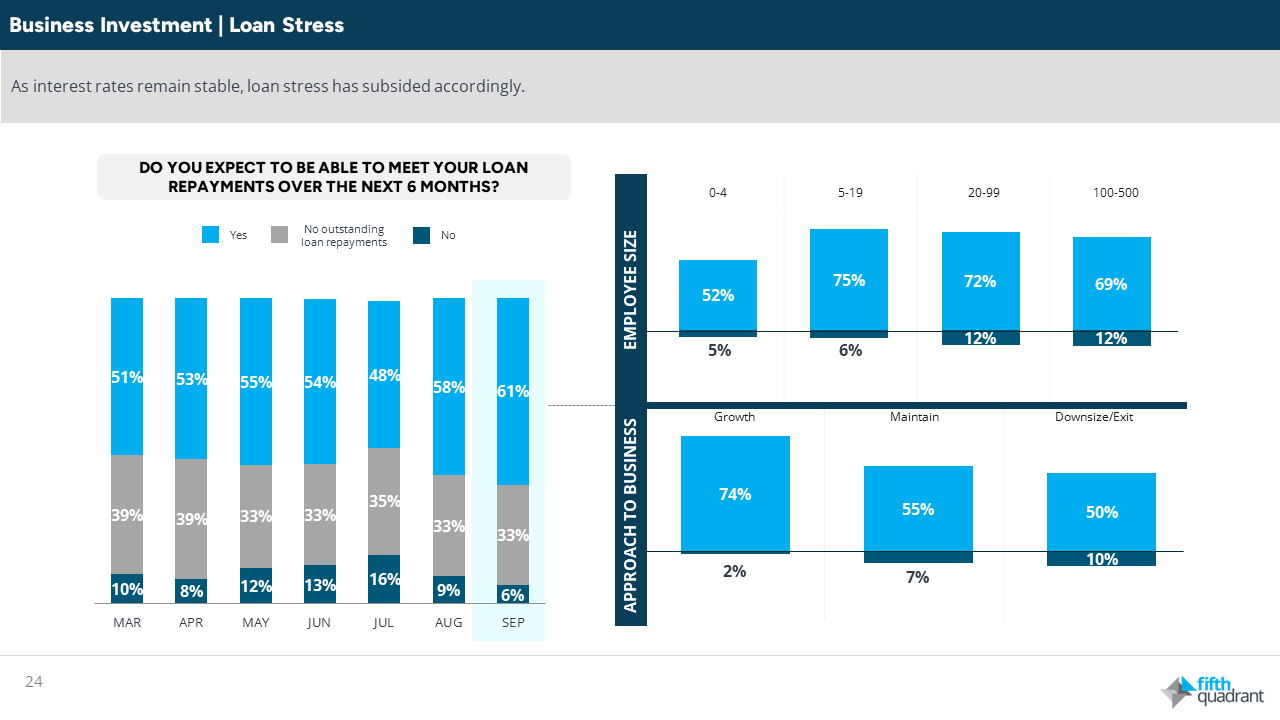 Sentiment surrounding the Australian economy looks to have turned a corner, with net sentiment reaching its highest point since May 2022. In turn, over two-thirds (69%) believe their business is well insulated against the threat of recession in Australia over the next 12 months.
Table 4: recession readiness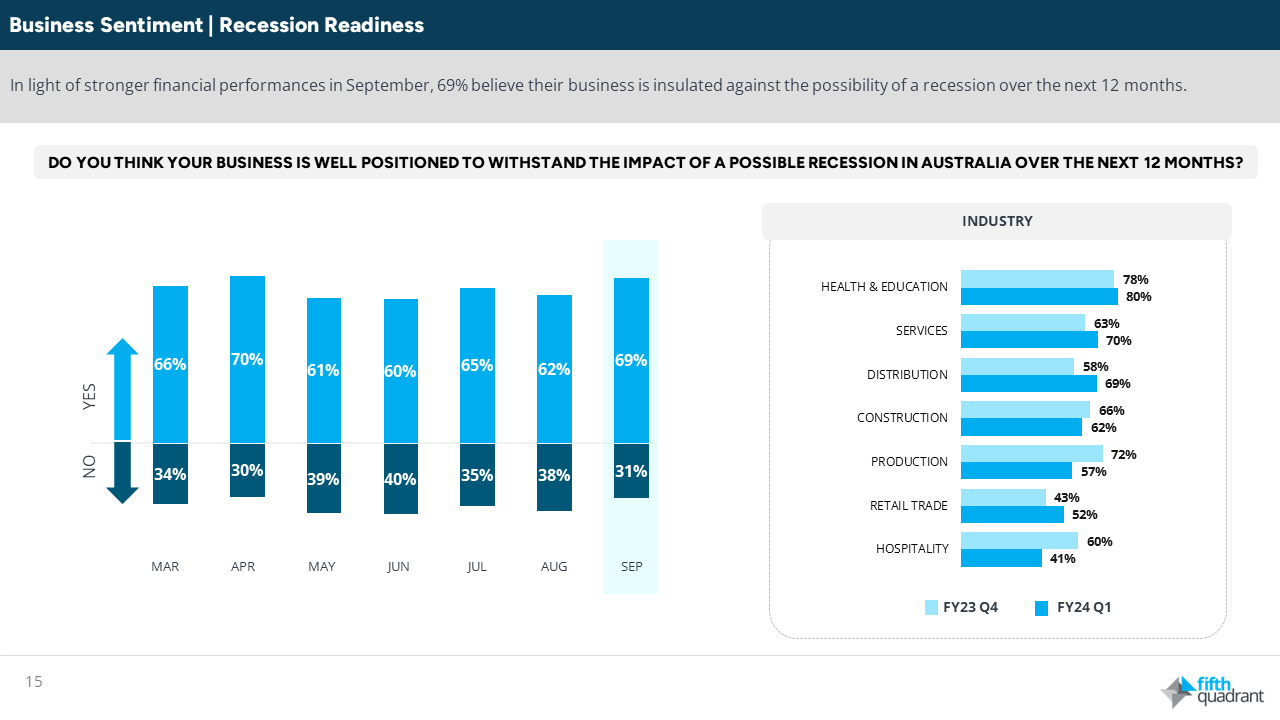 The Fifth Quadrant business confidence index has remained high at 99. Recruitment activity appears to mirror business confidence as of late, with 1 in 4 (23%) looking to fill job vacancies.
table 5: Recruitment activity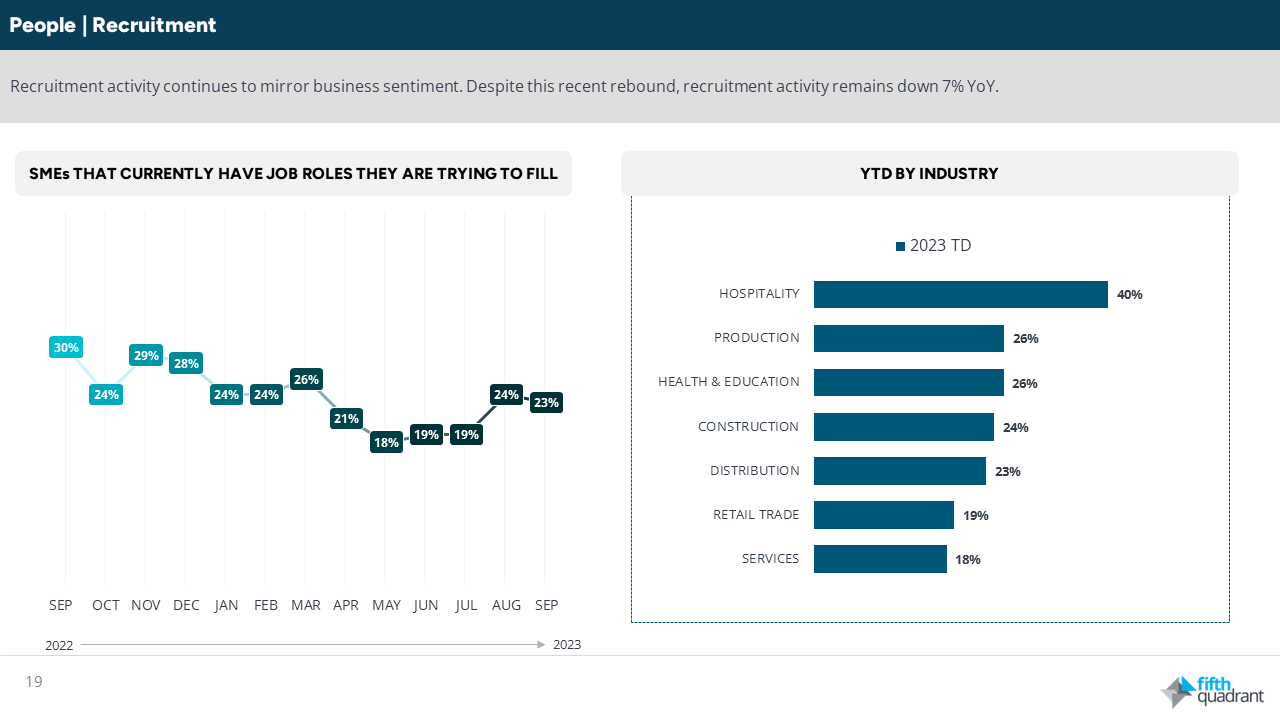 Despite this increase in recruitment activity over the last 2 months, 55% of those hiring found it more difficult to find suitable candidates in Q1 FY24 than 12 months earlier.
table 6: Recruitment difficulty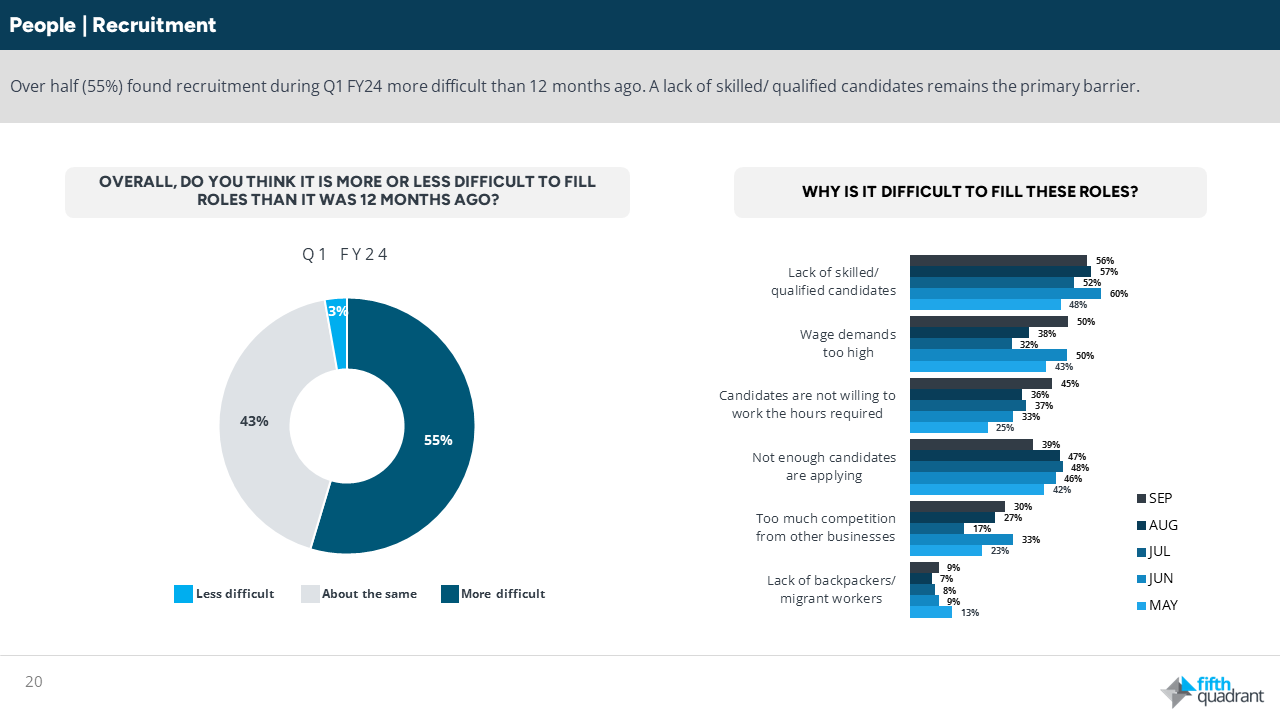 In summary, although concerns may linger, this month's data displays a positive picture for SMEs. The August results found a bullish confidence among SMEs despite challenges, and the September results have vindicated this with increased profitability and greater confidence in the Australian economy. Concerns remain about fuel and energy costs – and worries about interest rates are far from over – however, the data suggests a general sense of optimism amongst SMEs as we emerge from the winter months
Please click on this link to access the full report including subgroup analysis by industry sector, size of business and State. Fifth Quadrant and Ovation Research will publish monthly updates of this research.